Third annual Bingo Night event at Mount Vernon Unitarian Church
Dear De Lune,
Thank you for being a part of our third annual Bingo Night event at Mount Vernon Unitarian Church this past Saturday. With your support, we were able to raise over $8,500!
These funds will assist GSH in furthering our mission to reduce homelessness and enable self-sufficiency among working-class families, senior citizens, and residents with disabilities in the Alexandria area of Fairfax County, Virginia. Your help makes it all possible!
We hope you had as much fun as we did!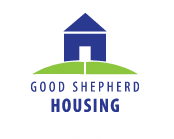 Sharing the Love Initiative – Distribution of Heart Imprint Eggs in the Community
On Valentine's Day this year De Lune Corp the company behind the Mr. Pod's brand, with the support of Supervisor Rodney Lusk and team donated more than 20,000 farmfresh eggs to soup kitchens, food pantries, food assistance centers, and homeless
shelters in Virginia, Washington, D.C. and Maryland.
Headquartered in Springfield, VA, De Lune Corp (DLC) is a service-oriented company with its beginnings as an international trading firm in premium North American agro-products. Excelling in its mainstay as a global trading powerhouse, leveraging its core strengths and, having an eye to the future, has propelled DLC's expansion into new markets in IT, Health and Energy.
The initiative was covered by NBC 4 Local News – aired 2/14/2020 and 2/15/2020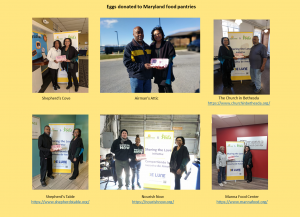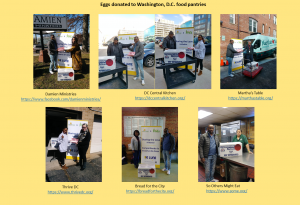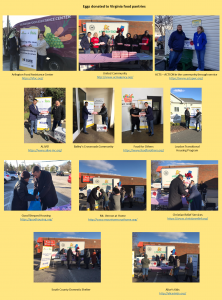 HELPING OUR COMMUNITY
De Lune Corp, the company behind the Mr. Pod's brand, places corporate social responsibility (CSR) at the heart of its operations and regularly seeks opportunities to serve the community, both locally and at-large. We strongly believe in enriching the lives of others, especially those in need, and are committed to making a positive impact on social and environmental fronts.
In June 2019, Mr. Pod's donated 4500 lbs of rice to Nourish Now, to be distributed to families requiring food assistance.
Nourish Now is a 501(c)(3) non-profit food bank, specializing in food recovery and facilitating donations from grocers, caterers, restaurants, bakeries, and other food donors for the benefit of children, families, and the elderly, as well as shelters, food pantries, and other organizations working to end hunger.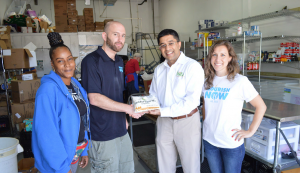 In July 2019, Mr. Pod's donated 4500 lbs of rice to ICM to be distributed to underserved families during the holy month of Ramadan.
ICM is a 501(c)(3) religious and educational non-profit organization serving its members by facilitating spiritual, social, intellectual and economic well-being. The Centre strives to build a working relationship with people of all faiths to promote understanding and tolerance that benefits all.